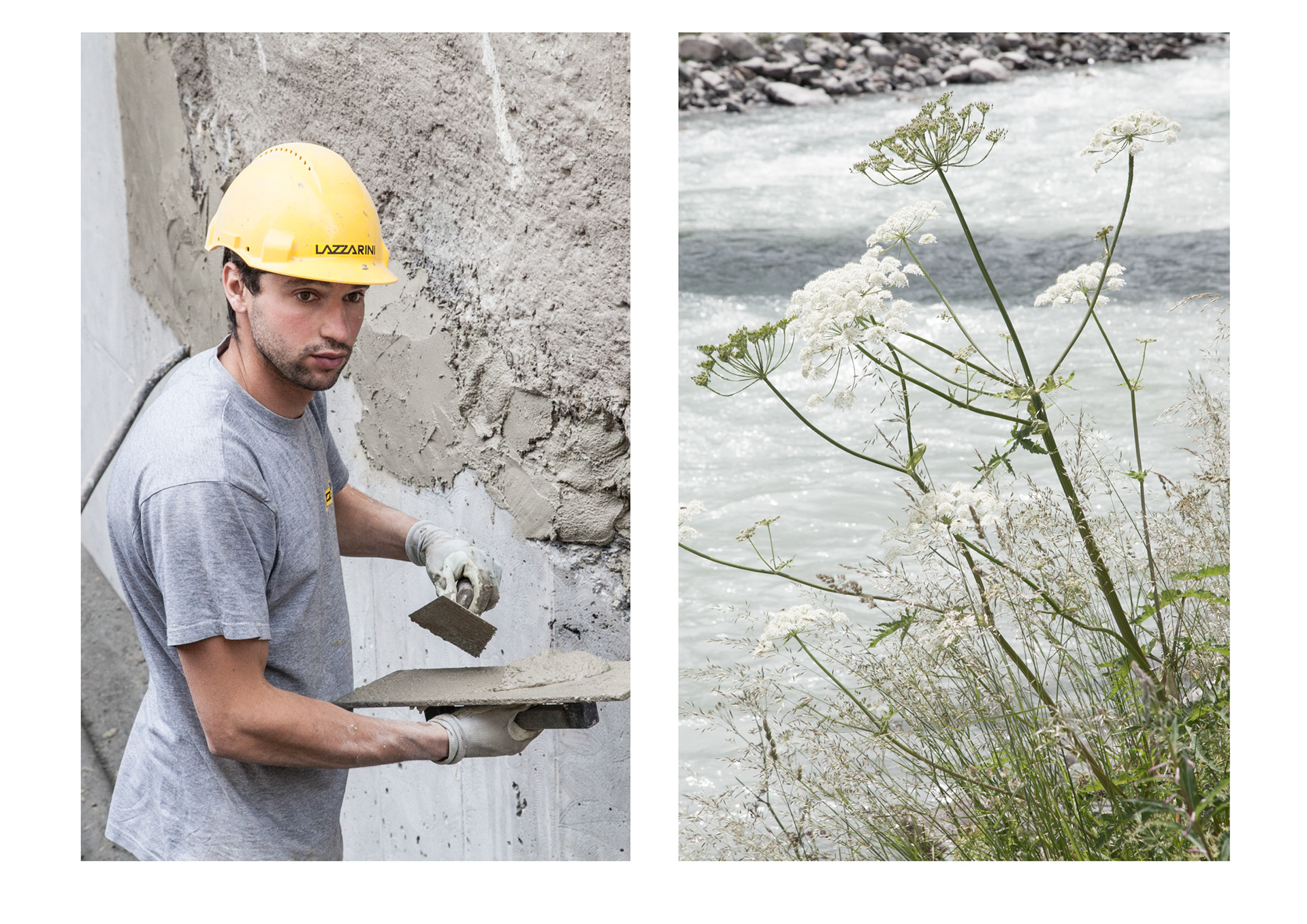 Kasia Jackowska's commissioned photo work focuses on the people creating and inhabiting spaces,  people creating objects, and people wearing them. 
Kasia's life and professional career is shaped by transitions: growing up between Poland and Switzerland, continuing art education along with architectural studies, and combining design work with teaching.
After graduating from Warsaw Polytechnic and ETH Zürich in 2003 she was working at Herzog & de Meuron in Basel. She was lucky to work in teams of Olympic Stadium in Beijing, Tate modern extension, Jinhua masterplan, hotel Astoria Luzern, among many others. In 2007 she quit the job to follow her own projects as well as start adventure in education, which she pursuits enthusiastically since then. After 6 years teaching and organising the 1st year course at the Department of Architecture ETH Zürich, first in team of Prof. Annette Spiro, then Prof. Christian Kerez, she changed to HSLU Luzern, where she is currently teaching a design studio in the 2nd year of architecture studies. The course focuses on habitation, in scales reaching from 1:20 to 1:2000. In the meanwhile she was also teaching a graphic + 3D design class in GDK Zürich.
Kasia's architectural commissions are smaller refurbishments. She also does concepts for design pitches for large offices in her network. Her first architectural photography commissions emerged from the junction of architectural practice and her art projects, and shifted slowly into the focus of her professional activities. Following her broad interests and education, she also edits the series in print as well as takes care of styling and art direction during the shootings.
For inquiries and more information please write to info@jackowska.ch or call +41763488868. Kasia's art projects and free work are at https://www.instagram.com/tierlirevolution